Game changing consulting.
BUSINESS: We are experienced at starting, managing and developing Businesses. We can assist with communication, liason, negotiation and closing deals, we are capable in most facets of business operation from start up to stability, restructure and the areas of product development, sales and marketing.

REAL ESTATE: We have built and managed both commercial and residential real estate portfolios from acquisition, design, development, project management, portfolio management and sales. We have also designed and implemented real estate sales management and sales closing systems providing an in-house service, contract closing services or conjunction sales.

COACHING: We are motivated and passionate with the leadership skills to present to groups or coach individually. We can design and implement customised training programs or formulate a path forward for individuals or groups. We apply a solution driven approach to issues preventing progress, growth and success.
Let us help you achieve your objectives
Call 0403 916 996 and discover how we can assist you.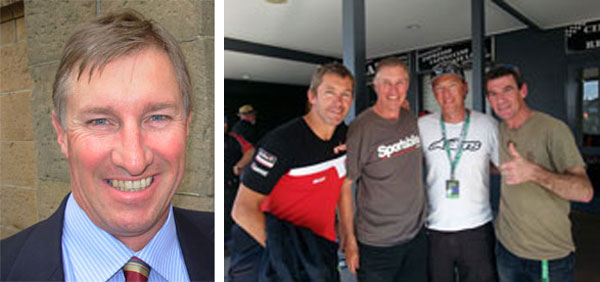 Peter Martin
"They call me 'Mr possibility' and I never give up".
Peter Martin (Licensee of M Real Estate) has over 30 years experience in the property sector and over 40 years in business management. He has worked across many industries, including; real estate sales, real estate development, portfolio development and management, building and construction, motorcycle industry, business development, race team management and promotion, product development, manufacture, sales and marketing. Hospitality, entertainment and event promotion. Training course design, training course presentation, leadership training and personal development.

Peter also has extensive experience in the motorcycle industry, start up, business development, material sourcing, strategy, web site design, project management, sales, marketing management, advertising and product promotion, business crisis management, business restructure and problem resolution having worked in the World Superbike Championship Paddock for 20 Years.


HOW CAN WE ASSIST YOU... contact Peter today; Call: 0403 916 996 - Email: peter@pmartinco.com.au.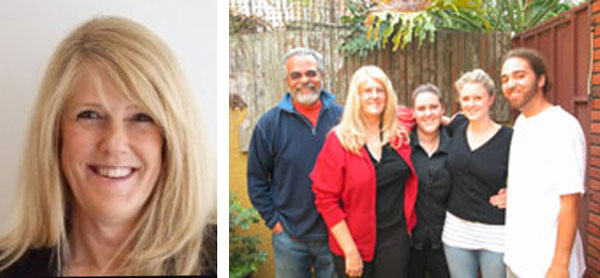 Judy Martin
"You can do this".
Judy Martin has worked for over 20 years in the specialist arena of real estate investment, project marketing and development. Judy has a depth of experience, knowledge and skills in successful real estate sales and project management. Judy has an excellent understanding of business development and achieving high volume sales in the competitive industry of real estate.

Judy's experience spans real estate sales, sales management, group presentation, project management, team management, business development, business crisis management, business restructure and sales marketing management as well as systems development and the training and development of teams.


HOW CAN WE ASSIST YOU... contact Judy today; Call: 0409 044 088 - Email: judy@pmartinco.com.au.
"The Property Opinion Report is very much appreciated. You have raised some very interesting points we did not think to consider before. Thanks again."
Waseem K. - A Property Investor requesting an opinion on a property before making an offer.
P. Martin & Co quickly developed a thorough understanding of my Cleaning Business. They have excellent ideas and continue to develop great marketing ideas and business strategies to help my business to improve and grow."
Alex S. - Cleaning Business Owner.
"The Property Opinion Report you provided for our Client was spot on, it was exactly what was needed so they knew the benefit and risk of the property they were considering. You gave them options, strategies and a clear perspective, that was exactly what they needed."
Peter W. - Financial Services provider referring Clients.
"I've been privileged to work closely with Peter Martin and can attest to Peter's attention to detail, customer focus and his tenacity to work at the highest level. If you are considering working with P. Martin & Co I would strongly recommend Peter to be on your team."
Heath N. - Licensed Business Broker.
"I wanted to pass on my thanks. You have delivered totally to the expectations you promised and absolutely over delivered on mine! Thank you for making this experience such a pleasure, I will certainly be recommending you to my friends."
Bill. - Business Owner.